Brook Pilates provides bespoke Pilates sessions addressing the individual's requirements, offering both rehabilitation based and fitness Pilates, working on the mat and with larger pieces of equipment . Many of the sessions take place in a beautiful Studio set in tranquil gardens in the middle of Oxfordshire . With over 20 years of physiotherapy experience, Sarah has also 12 years of experience in teaching Pilates not only to clients but as APPI Master Trainer, sharing her enthusiasm for Pilates with audiences all over the world. The sessions can either be one to one individual sessions or classes, which are kept small to allow for individual feedback when completing the repertoire of exercises.
Sarah Chambers
Chartered Physiotherapist  BSC Hons Grad Dip Phys HCPC MCSP
APPI International Master Trainer MAPPI
Founder and Clinical Director of  Brook Pilates
"Each body is different, and yet the biomechanical principles of optimal posture and stability are fundamental"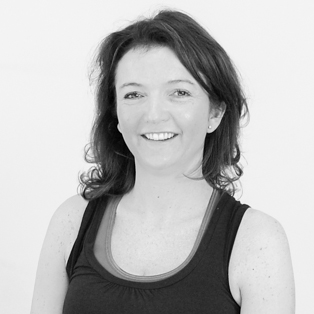 Sarah graduated in Human Biology from Oxford Brookes University and then went on to complete her training as a physiotherapist in 1992 from Birmingham.  She worked briefly in the NHS before moving to a leading private hospital in North London, the Hospital Of St John and St Elizabeth for 18 years, where she developed a keen interest in movement dysfunction, lumbopelvic stability and muscle imbalances, initially developing a Back Care Exercise program with the National Back Pain Association, following her study with the Kinetic Control group.
Sarah was introduced to the APPI method of Pilates in 2005, subsequently completing all her APPI Matwork Pilates training (2005 – 2008). The APPI method of clinical Pilates focuses on using specific based Pilates exercises to rehabilitate patients back to optimal health and body balance.
Following a move to Oxfordshire, Sarah also worked with the British Army as a physiotherapist treating acute injuries and rehabilitating those with more complex chronic problems.
She is now shares her time between the Bicester Physiotherapy and Sports Injury Clinic in Oxfordshire, specializing in Neuromusculoskeletal Physiotherapy, and  The Brook Pilates Studio where she teaches Matwork Pilates from beginner rehabilitation levels, antenatal/post natal classes to advanced fitness classes, as well as personal training sessions, using the larger pieces of Pilates Equipment. She has a specialist interest in 3D Standing Pilates and Pilates for those with Osteoporosis.
Sarah has extensive experience in biomechanical analysis and postural screening to reveal the cause of injury or imbalance.  She is passionate that with this knowledge and education, the rehabilitation benefits of Pilates can provide clients, from a variety of backgrounds, improved postural awareness, and help them to develop a deeper understanding of their own bodies. With the versatility of Pilates complete beginners to elite athletes can incorporate it into their program with the ability to transfer the skills they have learnt, into their daily activities achieving their goals with great results!
Sarah is now an APPI International Master trainer, sharing her infectious enthusiasm for Pilates with a wide range of audiences all over Europe, South Africa and Continental US. Her extensive clinical and teaching expertise has earned her the opportunity to work with World Leaders in Pilates Education, presenting workshops at the APPI International Conference.
Sarah looks forward to meeting you soon to share her experience and enthusiasm for Pilates!

"Contrology (Pilates) is complete coordination of body, mind, and spirit. Through Contrology you first purposefully acquire complete control of your own body and then through proper repetition of its exercises you gradually and progressively acquire that natural rhythm and coordination associated with all your subconscious activities. " Joseph Pilates
Pilates is a mind and body conditioning program aimed at improving core stability, strength, balance, posture and flexibility, resulting in optimal body performance. It involves accessing the deep inner core muscles, which are conditioned and strengthened using sequences of body movements that use gravity, body weight and specifically designed equipment that can create resistance.  These movements are coordinated with breathing, postural correction, and flexibility.
It is follows some key principles that include:
Relaxation
Alignment
Breathing
Centering
Coordination
Flowing movements
Integration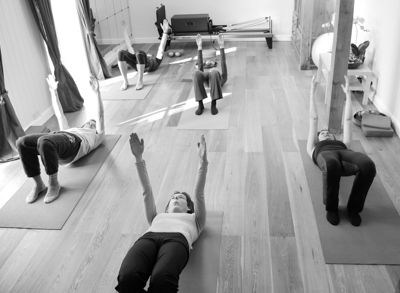 The connection between the mind and body is vital so that the mind has awareness of body movement and therefore how to make changes to optimize the whole body performance without defaulting to poor "cheat "movements.
Many, with practice become aware of changes in body shape, flexibility, posture and strength. In the rehabilitation setting, when used to treat specific health conditions, there are often significant changes in their pain, physical function and well-being.

Joseph Humbertus Pilates was born in Germany in 1880 and died in New York in 1967. He spent his childhood fighting rickets, asthma and rheumatic fever. Determined to become physically healthy, Joseph studied yoga, Zen meditation, gymnastics and circus performing and devised his own system of exercise, "Controlology" now famously called Pilates.
Prior to World War 1, he worked at Scotland Yard as a self-defence instructor training detectives. However with the outbreak of war he worked with World War 1 soldiers who were unable to walk due to debilitating injuries. It was here Joseph first developed programs for patients and inmates using springs attached to beds to create resistance and loading forces on the body to improve healing.
Once World War 1 was over Joseph retuned to Germany to train the Police force. In the 1920s, with changes in the political climate he emigrated to New York. It was here he established his first studio. One of his first clients was Martha Graham, a choreographer with New York City ballet. She recognized it has valuable form of exercise for the dancers to improve their performance and prevent risk of injury as well as an effective form of rehabilitation after injury.
Pilates is a method of exercise used in both the fitness and health rehabilitation sectors that continue to gain popularity and expand in its application since Joseph's death. It is used by all millions of people over the World and is suitable for all ages and levels of ability. Celebrity fans include Jennifer Aniston, David Beckham, Tiger Woods, Andy Murray, Julia Roberts and Gwyneth Paltrow along with many professional sports teams including the New Zealand All Blacks Rugby Team.

The Benefits of Brook Pilates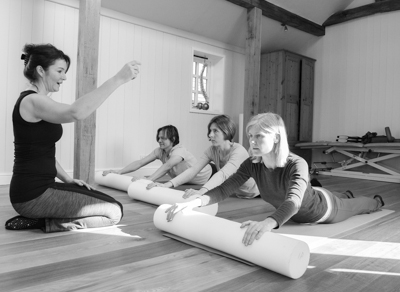 Pilates cannot only provide a total body work out but it is used in rehabilitation following injury and prevention of injury.
Well-documented benefits of Pilates include:
Can help alleviate pain, aches and tension
Improved posture and body awareness
Increased muscle tone and strength.
Endurance of core postural muscles
Back problems and minimise recurrent episodes
Improved balance
Improved mobility in all joints including the spine
Pelvic and shoulder stability
Maintains and can increase bone density Improved pelvic floor function
Relaxation
More efficient digestion
Enhanced immune system
Contact us today about joining up